Great audiobook "Uncle Jeff and the Switching Disaster - Wicked Uncle" online free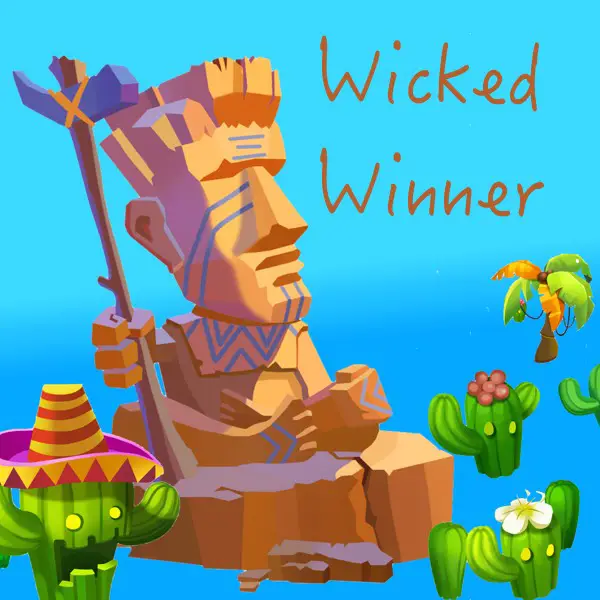 At Last, the winning entry in our Wicked Uncle Writing Competition.
We loved Cliodhna's story because it is packed with inventive ideas. She obviously has a huge imagination.


A big thanks to Wicked Uncle - the amazing only gift shop - who will be sending Chlodhna a £50 gift voucher.
If you did not win, don't fret, we are running a Halloween Writing Competition. Start thinking up some spooky ideas, and we will announce details soon.
UNCLE JEFF AND THE SWITCHING DISASTER
by Cliodhna Lavery
Hello,
This is Richard, and I'm here with the final and winning entry in our Wicked Uncle Story competition. This is the entry that wins an extra special prize in the form of a £50 gift voucher generously donated by our friends at the amazing online toy shop called Wicked Uncle. wickeduncle.co.uk is a brilliant place to find fun and unusal gifts for nieces, nephews, or any kind of kid, and it will help you choose exactly the right present for them.
And this is what our winner said about herself:
"Hi Bertie my name is Cliodhna and I am 8 years old. I'm really excited about my story and can't wait to see what you think of it. I live in Ireland by Lough Neag."
Lough Neag by the way is a freshwater lake - sounds like Cliodhna lives in beautiful part of the world.
And this is her story:
Written by Cliodhna.
Read by Richard.
Audio edited & Proofread by Jana Elizabeth.
Uncle Jeff was very excited. He had just received an email from his mate Ben, who had just got married to a beautiful girl named Grainne. They said that they were coming over from London and they had just won 4 tickets to New Mexico and asked Uncle Jeff if he and Jessica wanted to come.
Uncle Jeff went to collect Jessica. By the time he was back, a black limo was parked outside and all Jessica could say was: "Oh my!" Grainne and Ben were already in the limo. It was a 2-hour drive to the airport but it was a luxury limo so they were served cocktails, Coke, Fanta and loads of other soft drinks. There was a huge 75-inch TV in front of them which had every single channel in the world; even the ones that had just been produced an hour ago. The seat could fold back into a bed and the best thing was that it was private. The only person who was there apart from them was the waitress. There was no driver. The limo was self-controlled. 2-hours later they had arrived at the airport.
They got checked in and were soon in the plane. Then 2 minutes later the plane took a run up and WHOOSH - they were in the sky. Later they all fell fast asleep. But then there was a huge bump in the air that woke everybody up. The pilot on the loud speaker said: "Don't worry, we will be all right!" But he was big time wrong. The bump in the air had damaged the engine of the vehicle. Badly.
In fact, you could say very badly. There was still fuel in the tank, although there was very little. The plane would keep on going until the fuel ran out. The pilot made an announcement but he started to break up. All you could hear was:
"CCCCCCCKKKKKK CCCCCCCCKKKKKKKK CCCCCCCCCCCKKKKKKKKKK."
The pilot was saying that they were about to crash on sea and to put their life jackets on. But since he had broken up, no one knew what he was saying.
Ben shouted to the others: "We're going to crash! But we can jump out of the plane before it lands! And then we can avoid danger!" Everyone put on their life jackets and went to the nearest exit. They were dead scared. They waited till it got closer to the island. Suddenly Jessica lost her step and tripped Grainne up and they both fell out onto an island. Well that was enough for Ben and Uncle Jeff and they both jumped out too, but they took all the food on the plane with them. They landed safely in a big Willow tree.
They all checked their phones, but there was no signal on any of them.
There was a great whooshing sound as the birds left the Willow tree.
The girls went out to find some wood. It was pretty easy because the ground had loads of twigs lying about here and there and there was a lot of logs too. They went looking for big long leaves. Jessica saw about 5 and she ran over to get them and she tripped over a bottle. The bottle had a note in it. Jessica was excited.
The note said:
"There is a Willow tree in the centre of the island. Walk 50 steps forward. You will see a big rock. You shall see a statue. Say to the statue: "Give me the map," and the statue will ask you a riddle.
Answer him correctly and the statue will give you a map.
PAY ATTENTION FOR THESE WILL BE MY LAST WORDS:
TO FIND WHAT YOU SEEK YOU WILL HAVE TO THINK, BE QUICK, FOLLOW THE MAP AND DON'T LOSE THE KEY!"
Jessica rushed to Grainne. She was breath taken. They went to the boys as fast as they could. They buried the bottle so that no one else knew where it was.
Grainne managed to find loads of hay to sleep on. In a few hours' time the boys had built a hut.
Grainne and Jessica made a stove, a fire, some food, 3 beds and a bucket in case you want to… you know. They had beans on toast for dinner. They all lay down on the hay and fell asleep. The next morning Uncle Jeff dug up the note. They followed the instructions and found the statue. Uncle Jeff went bravely up to the statue and said: "Give me the map." The statue then replied:
"2 FATHERS AND THEIR 2 SONS WENT FISHING TOGETHER. THEY EACH CATCH 1 FISH TO BRING HOME. THEY DO NOT LOSE ANY FISH, AND YET WHEN THEY ARRIVE AT THEIR HOME, THEY ONLY HAVE 3 FISH. HOW CAN THIS BE?"
They all thought about the riddle. And then Grainne said: "Well maybe there's only 3 people?" Ben then gasped and said: "Grainne I believe you're right!"
He marched boldly up to the statue and said: "The answer is, there were only 3 people. A grandfather, a father and a son." The statue replied: "YOU HAVE ANSWERED CORRECTLY ON YOUR FIRST TRY. YOU SHALL GET THE MAP AND THIS." The statue handed them the map and a key.
They stared in amazement as a staircase going into the sand appeared. The map said to go down, so they went down. At the end of the stairs there was a big rock. Grainne then touched a small rock that made the big rock open and said:
"I don't watch movies for nothing." They all went through the big rock. It lead out of the cave and into the open. It was dark inside the cave. They came to a door but it was locked. Grainne suddenly said: "The key! The key! Use the key!" They put the key in the keyhole and turned it. The door opened without any difficulty. They went through it.
Suddenly Uncle Jeff fell through a trap door. Jessica jumped in after him. Grainne and Ben were scared. They didn't want to jump but they stumbled in the dark and soon joined Jessica and Uncle Jeff whose foot hit something. It was a sack and inside the sack there were 7 torches, 5 blankets, a box of matches, loads of food, a pen and a note book. They all grabbed a torch each and some crackers. They followed the path that the map said to take. Very soon they were out of the cave and on a beach. They saw a statue on the beach. The map didn't say any more. They were on their own. Jessica gasped and said: "I know what to do."
She ran over to the statue and said: "Give me a clue?" The statue replied: "IT BUILDS UP CASTLES, TEARS DOWN MOUNTAINS, MAKES SOME BLIND AND HELPS OTHERS SEE." Grainne said: "My niece asks me this all the time." She turned to the statue and said: "The answer is sand." The statue then said: "CORRECT. IF YOU DIG IN FRONT OF THE WALL, YOU WILL FIND A KEY. KEEP THIS KEY HANDY FOR IT CAN OPEN ANY DOOR. HEAD SOUTH UNTIL YOU REACH A CLIFF, HEAD EAST AT THE CLIFF." And then the statue didn't say any more. They all got on their hands and started to dig. It didn't take long to find the key. They soon had the key in their hands. They started to head south.
They passed through some vines and they found a tower and in the top of the tower there was a huge place that had wires lying about and a big light was in the middle. They went into the tower on the first floor. There was nothing but a big, locked scary looking door. Uncle Jeff took the key that they had found out of his pocket and put it in the lock. The door opened at once and let them go through. They locked the door behind them. On the next floor there was a kitchen with mountains of food, 2 bathrooms and a living room. They went up the next set of stairs to discover 3 huge bedrooms each with a bathroom. The next floor was the very top one.
Uncle Jeff saw a lunch box that said: "Beware of the switching disaster." He opened the lunch box and Ben shouted: "Noooooooo!" But he was too late. The lunch box was opened and nothing had happened. Uncle Jeff said: "See nothing to worry about." But before he could finish his sentence, thousands of bright colours shot out of the lunch box and hit Uncle Jeff, Jessica, Ben and Grainne. It sent them all falling to the floor. An hour passed.and then Grainne said wearily: "Ben this isn't funny," "Bennn!!! Why in the name of goodness are you me.. And I'm you???" Soon everyone was screaming. The lunch box had switched them because Uncle Jeff was Jessica and Jessica was Uncle Jeff. And it was the same with Ben and Grainne. Ben, the new Grainne said: "There is a fix to everything. It is an antidote. The only problem is, I don't know what it is!" But there was a note inside the lunch box.
It said: "IN THE WATER YOU SHALL FIND
THE ANTIDOTE (IT'S ONE OF A KIND)
IT IS LIKE A BLOSSOM THAT HAS JUST OPENED UP ON A TREE. BUT IT'S NOT BEAUTIFUL LIKE A BLOSSOM (IT'S A WEE BIT UGLY)
IT'S PINK, YELLOW, ORANGE AND GREEN.
THE ANTIDOTE IS VERY RUNNY
TAKE ONE DROP EACH AND NO MORE."
The note ended. Ben shouted at Uncle Jeff: "I told you not to open that lunch box!" Ben was in a huge rage. The girls sat down on the sofa. Jessica suddenly bounced up from her seat. She shouted out: "I know! I know! I know how we can get off this horrible island and switch back! We can build a raft and go out to sea and try and find another island but we can find the antidote on the way."
Uncle Jeff walked out of the room. Ben bellowed after him: "Where in the world are you going Uncle Jeff?" Jeff turned and said: "I'm going to build a raft. Anyone care to join me?"
It took 3 days to build the raft.
Uncle Jeff and Ben took the oars and started to row. And in 2 hours time, they were all famished. Grainne prepared a meal. They ate it quickly and then they fell asleep.
Ben awoke first, saw an island and started to row towards it, but the raft had got tangled in something. Ben put his diving suit on to see what it was. He came out of the water and screamed: "The thing our raft is tangled up in is the antidote." Everyone was overjoyed. Jessica got out four cups and carefully squeezed 1 drop into every cup. They drank it quickly. It was very bitter but they didn't mind that. Ben looked at Grainne. He shouted out: "Grainne you're not me and I'm not you!" Everyone was so happy. They celebrated until the sun went down.
They had a late meal and then they went to bed. While they were sleeping, the raft floated to the island.
On the island they were able to pick up a plane and 3 hours later they were just above New Mexico. They all woke up when they felt the plane going down. They ran out into New Mexico. The sun was shining so they all felt great. Soon the 12 days passed and they were landing in Ireland. They all said goodbye to each other and Uncle Jeff thought well that that was that. Grainne and Ben were soon back in London. And all was well. But 1 week later, Jessica saw a poster in her work saying:
"MISSING ANTIDOTE..
If found return to Professor James."
Jessica reached into her pocket and brought out the antidote and she returned it to Professor James.
They soon realised that many people all over the world had switched and needed the antidote. So the antidote was soon put to good use.
And that was "Uncle Jeff and the Switching Disaster" by Cliodhna Lavery - Aged 8.
Well done Cliodhna! That was epic! We loved all the secret puzzles and adventures. Yours was by far the longest story in the competition. Bertie actually cut it a little bit to make it shorter. In fact, in general we often like the shorter stories, but yours had so many imaginative things going on that we couldn't resist it, so super well done! A Wicked Uncle Voucher will be winging its way to you.
And for those who didn't win this time - don't despair! We'll be announcing a Halloween Writing Competition very soon, so start thinking up some super spooky ideas for your next story!
And also, we'd like to say a big Thankyou to wickeduncle.co.uk for their generous prize of a £50 voucher. Wicked Uncle is an amazing place where you can buy toys that you often can't find anywhere else. So if there's someone out there who deserves a fun present, have a look around. They have lots of interesting, fun and unusual presents. And they have a team of elves who can write birthday cards and gift wrap for you. So do check it out soon.
And so now from me, Richard,
Goodbye.
Listen audio books mp3 🔊
Wicked Uncle - Listen Free Audiobook MP3 📙 Free Audiobook Websites">
Uncle Jeff and the Switching Disaster - Wicked Uncle - Wicked Uncle
Leave a review of the audiobook: